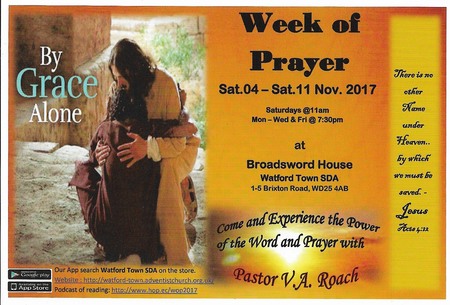 This Year the "Week of Prayer" is being held from the 4th to the 11th of November at the Church (Broadsword House, 1-5 Brixton Road, WATFORD, WD24 4AB). 
The "Adventist World 'By Grace Along'" can be read online by clicking on the link.
The readings can be heard by 'clicking' here
On the first and last Sabbaths, the Sermon will be on the reading.
The evening session will be on Sunday to Friday from 19:30 to 20:30. For those coming straight to the Church, refreshment will be available from 19:00.